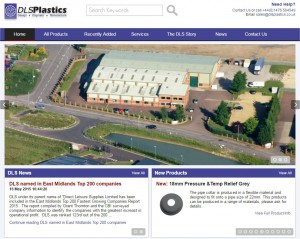 After many years of valuable user feedback, it was clear that the original DLS Plastics website was in need of an update and refresh. The new site has been created with improved user experience in mind, and has a much improved page layout and features to aid site navigation. The large portfolio of DLS products has been organised into clear and concise product categories. This combined with an effective search tool has allowed users to better access the information they need and find the correct specification part for their requirements. All of the useful product information has been retained from the original website, but is better displayed and easier to decipher. The new layout also helps to easier compare multiple products and also view related and similar items. The latest technology has been used to ensure the new site is compatible for all browsers and works smoothly for all users on any device.
New and updated service information will follow and provide an insight into the impressive portfolio of skills and abilities of DLS Plastics Ltd. Each service will have its own dedicated page providing all the information, images and specifications for that process. Also due to follow is the 'DLS Story' page, outlining the history of DLS Plastics Ltd and how the company has grown over its many years of trading.
Visitors can also stay informed with the latest news of the company, including announcements, product innovations and customer case studies.
The website will further evolve and will be actively updated going forward, so please watch this space.
If you have any feedback or suggestions, please do not hesitate to contact us.