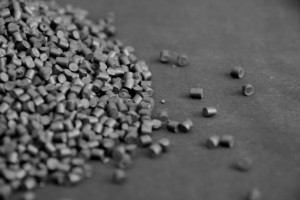 Ultraviolet (UV) rays are electromagnetic radiation rays that are invisible to the human eye and make up 10% of the total light output of the sun. Different types of radiation create different effects and although UV radiation doesn't have the energy to ionise atoms and pose adverse health effects like other radiation forms, it does have the potential to trigger chemical reactions.
UV degradation is the name given to the reaction caused by materials absorbing UV rays and the break down process that this causes. Plastic materials such as polypropylene and LDPE are particularly susceptible to UV degradation after being exposed to unfiltered sunlight and atmospheric oxygen. Plastic UV degradation is often characterised by mouldings fading in colour, having a chalky or cracked surface texture or components becoming brittle and failing completely. In order to produce mouldings and components for external use that are resistant to UV radiation, a UV resistant additive or material must be used during the moulding process.
DLS Plastics has been using UV resistant additives in its external use components for many years.  Designers and engineers have been using knowledge gained from use of an in house weather tester to optimise mouldings and make the most of additives to provide as much protection as possible. More recently DLS has been able to offer a white material that has been developed and compounded specifically to provide a higher level of resistance to the effects of UV radiation and significantly extends the life expectancy of the final plastic moulding.
After considerable interest and a high number of requests, this material is now stocked in black – providing glossy, stylish black mouldings that still have the same high level of protection against UV rays. Please see below a selection of existing products that have already been manufactured using this material.
If you have an external plastic component that you think would be benefit from a black UV resistant material, please contact our design team today on 01476 564549.