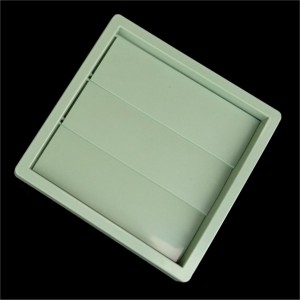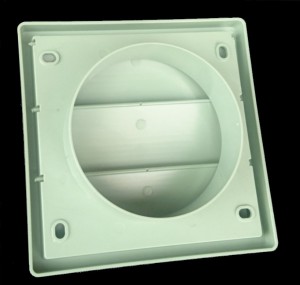 Picture the scene, your customer has taken delivery of their pride and joy new holiday home on a leafy and peaceful site deep in the countryside. They've taken a considered approach and opted for a green exterior to minimise any visual impact on the surrounding environment. As they stand back and take joy from their new escape stood resplendent in front of them, one small detail seems to break the colour continuity – a bright white gravity vent sticking out like a sore thumb.
OK, so that might be a little dramatic – but DLS Plastics think its important that even the smallest of details are taken care of for total consumer satisfaction. That's why the DLS team have designed and engineered a gravity vent which can be moulded and supplied in colours to match the exterior of your holiday homes.
The product itself is designed to work with standard 4 inch/101mm flexible ducting to exhaust fumes from the kitchen cooker hood. A screw hole in each corner ensures secure mounting and three moving fins permit maximum air flow but provide minimal weather ingress.
For more information, please contact the DLS Sales Team on 01476 564549 or Sales@DLSPlastics.co.uk