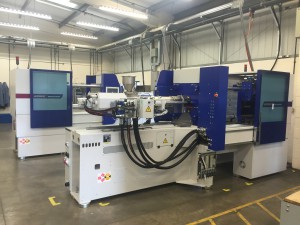 2 brand new Wittman Battenfeld Smart Power 120T Injection Moulding machines were recently delivered and installed at DLS Plastics Ltd's Grantham site.
Wittmann Battenfeld have developed their Smart power 25 – 350T injection moulding machines to be their most efficient and user friendly machine to date. With innovative features such as open drop areas for quick and easy part ejection, a centralised hydraulic clamping system to provide fast and even clamping and precision linear guides to provide support and protection for light or heavy moulding tools.
The new machines also offer many features to allow DLS to closely monitor and reduce energy usage wherever possible. The use of an energy saving servo allows maximum effort from minimum energy input and means short cycles time are easily achievable.  KERS (Kinetic Energy Recovery System) has also been utilised to reduce energy consumption. Currently used in Formula 1 Motorsport, KERS is usually associated with the automotive industry. However, Wittmann Battenfeld have installed the latest technology, to return and store energy generated during the deceleration processes of  moving parts. This energy is stored internally and then used for other processes such as barrel heating or for control module use.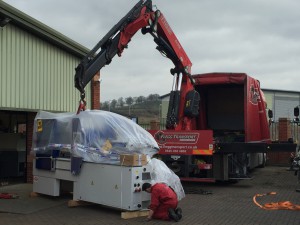 The decision was made by DLS to opt for Wittmann Battenfeld machines based on the previous excellent experience with both their machines and the company as a whole. The 2 new machines were selected to allow for an increased scope of moulding in terms of hydraulic clamping pressure. They will also allow for a higher number of moulding jobs to be carried out in a shorter amount of time, meaning that ever increasing customer expectations can be met quickly and efficiently.